MEET CAP CODER AT THE PPMA TOTAL SHOW 2016

Tuesday 27th September 2016 - Thursday 29th September 2016

STAND D120 - HALL 5 - NEC Birmingham
We are delighted to invite you to visit us at the Processing and Packaging Machinery Association Total Show at the NEC in Birmingham on Tuesday 27th September, Wednesday 28th September and Thursday 29th September 2016

We will be exhibiting the latest machinery and solutions in the world of our bespoke BOTTLING AND CAPPING MACHINERY, our TORQUE HEADS developed for other manufacturers' machines, and our CONTACT CODING & MARKING SOLUTIONS, designed to transfer your branding and messages onto any surface.

Please come and meet the team at Stand D120 in Hall 5 of the National Exhibition Centre in Birmingham.

BOTTLING AND CAPPING MACHINES

We design and manufacture high-quality and bespoke bottling and capping machines for a wide range of applications used throughout the Cosmetic, Toiletries, Pharmaceutical, Industrial/Chemical, Complimentary Medicine and Food and Beverage sectors. From simple bench top cap tightening applications to complete fully automatic filling, plugging and capping operations, all our machines and equipment can be configured to meet your exact capping requirements.

This includes screw cap tightening, press on capping, plug insertion, liquid filling, agitator ball insertion, conveyor, and ATEX zone 1 & 2 compliance (explosive environments).

We will be showcasing our flagship machine - the CC1160 Capping Machine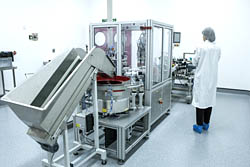 A monoblock machine with a small footprint to maximise the best use of your space.

Perfect for all your filling, plugging, and capping requirements.

Easily handles containers from 5ml up to 250ml.

Offers speeds of up to 65 bottles per minute (depending on the fluid).

Comes with its own bottle sorter to orientate the bottles automatically for you.

Currently used on the production line throughout the pharmaceutical and
chemical industries.
TORQUE HEADS
We also work with our customers worldwide to design, build, maintain and develop torque heads for automatically applying caps or tightening caps placed onto containers.

We will be showcasing our latest stainless steel bespoke Torque Heads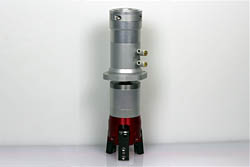 Waterproof IP69K electric servo motor allows independent control of
speed and torque within accurate limits

Pneumatic motor alternative for Hazardous Environments

Stainless steel solution offers 100% washdown for regular pressure clean

Standard 3 jaw arrangement provides good all-round grip, less cap distortion and greater torque repeatability

Gripping jaws (change part) lined with rubber to provide excellent non-slip grip
and no cap damage
Everything we produce is manufactured to ISO 9001-2008 build standard, CE marked and supplied complete with a Certificate of Conformity / Incorporation.

REGISTER NOW!

Attendance is FREE so please click here to register and we look forward to meeting you at the show!






Ross Prior
Managing Director

Cap Coder Limited
42 Monument Business Park
Chalgrove
Oxford OX44 7RW
United Kingdom

T: 01865 891466
E: sales@capcoder.com
W: www.capcoder.com