Getting People On Board
"The daily battles... He came at me practically every day... Weird, I couldn't understand how I was responsible... astonishment... confusion... not knowing why. I had so little control of the situation and didn't know what they were doing or why. It's more than I can take... I've made up my mind that in the long-term, I don't want to be with this Company"

- A "survivor" of change
How can we ensure that in our approaches to change, we avoid the experience and reaction of this so-called "survivor"?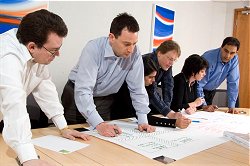 Leaders can't
make
people engage in the change, but they can create an environment by their conversations and actions, where people
choose or don't choose
to try the new way and support them in the transition.
The leader is the single biggest influence on how energised and engaged their team is for the change journey.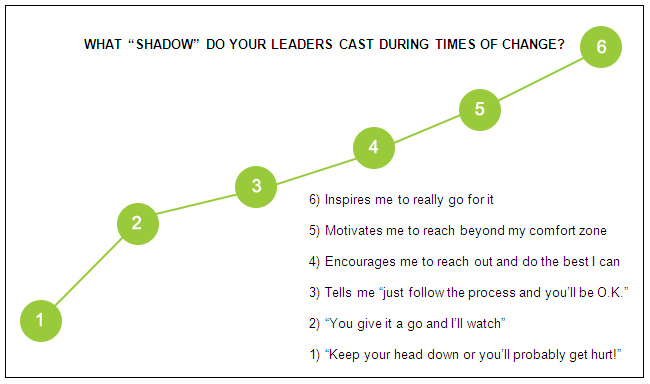 Passion not Procedures
In our experience, one of the main blocks to getting started on the change journey is that organisations rely too much on their Change Management Process or Project for success. However, none of the behaviours on the chart is about
Process
, it's all about
Passion
. Many leaders understand exactly what is required but find it difficult to engage with their people at the emotional level required.
We know how important Emotional Intelligence is as a key differentiator of effective leaders. So clearly focusing on this area will pay large dividends. Our work helps line managers who are leading change to understand and practice the power of four basic human needs in all their one-to-one conversations:
Attention: For this period of time they are focused solely on the person.
Acknowledgement: They are interested in hearing about the person.
Recognition: Sending regular "signals" that they have understood.
Acceptance, respect and value: Signalling that the conversation is important to them.
For more information about our one-day, high-impact workshop,
"Getting people on board"
and recent examples of measurable success, please contact:
ray@wadenhoeconsultancy.com.