"Technical" Specialist to Line Management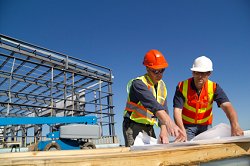 Development workshops with optional
Chartered Management Institute
qualifications



A characteristic of successful businesses is that they work hard at developing talented people from within the organisation to take on more challenging roles. The fact is, like all of us, these people will have started as "technical" specialists and if their development route is into line management, this will mean a significant change.
In our experience they are likely to fall broadly into three categories:
Graduates and Specialists just starting out in their careers, looking to take their first steps into management.
"Stuck" Specialists wanting to make a move but unsure of the next steps.
Experienced managers who have already made the transition and could do even more with some additional skills and knowledge.
So, a great opportunity to make a very big impact on business performance!
The Approach
Every organisation is different and it's not for us to provide solutions without first learning more about your specific situation. Without pre-empting these discussions, we usually find that a Development Centre is a good place to start. This helps individuals to identify their personal and career development plans, including
"do I really want to make the transition from pure "technical" specialist?"
Then short, focused and highly practical development workshops designed to fit with individual work patterns, covering three broad areas:
Intellectual "thinking" capabilities - associated with problem analysis, creative thinking and decision-making.
Temperament "doing" capabilities - associated with drive/motivation, leadership "styles" adaptability and emotional intelligence.
Knowledge capabilities - covering all aspects of management and leadership skills development
Option for Management & Leadership Qualifications
Where required, we have many years of experience in tailoring our workshops so that they can provide part or all of a professional qualification. These are delivered and assessed by our partner organization - Strategic Management Development Ltd. and awarded by The Chartered Management Institute (CMI).
The CMI is the only chartered professional body dedicated to raising standards of management and leadership across all sectors of UK commerce and industry. It is the founder of the National Occupational Standards for Management and Leadership and sets the standards that others follow.
Our programmes can be accredited with an industry recognised CMI qualification in Management and Leadership at three levels:
Level 7 - Strategic Management and Leadership
Level 5 - Management and Leadership
Level 3 - First Line Management
The CMI qualifications are designed for practicing managers who wish to develop their core management and leadership skills and practices, whether they are technical specialists or experienced managers. No previous entry qualifications are required.
Award
This allows participants to strengthen and develop their knowledge and skills in one or two specific areas applicable to their job (typically one or two workshops)
Certificate
This is a more extensive qualification providing participants with a broader knowledge of management and leadership skills appropriate to the individual's workplace (four workshops)
Diploma
This qualification has a more comprehensive structure and provides participants with all the key skills and competencies to become an effective manager and leader (eight workshops)
Workshop topics include:
Personal Development as a Manager and a Leader
Meeting Stakeholder and quality needs
Performance Management
Financial Control
Managing Recruitment and selection
Project Management
Marketing Planning
Leadership Practice
Operational Management
Managing Ideas and Innovation
We can offer a blended solution with increasing levels of self study and support. This option can be highly cost effective using CMI podcasts, printed study material, e-learning and fast track workshops. All of this underpinned by appropriate 1:1 coaching and online support.
Assessment
Assessment is normally via practical work based assignments provided by Wadenhoe Consultancy. Individuals will be expected to demonstrate learning on the specific management/leadership topic through assignments which are focused on work problems and challenges.
To have a conversation about how Wadenhoe might work with you to develop a programme that fits your needs and/or find out more about the management and leadership qualification option, please contact:
chris@wadenhoeconsultancy.com
.