The Specialist Transition Challenge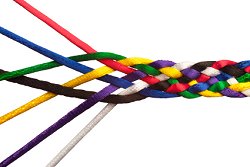 "One of the greatest transitions that anyone can make in their career is from being recognised as an excellent Specialist to being recognised as the leader of an excellent Specialist Team"

Ray Atkinson - April 2013


Potential is measurable and predictable. However, past performance in itself is not an adequate guide. In this one-day Preview Workshop we will draw on our "Learning for the Top" research of people who have made successful career transitions, to provide new insights into the development of "Specialists" in organisations. We will answer two key questions:



How do you recognise whether a high-performing "specialist" has further potential?

How do you help them to decide which direction that potential might take?


We will also introduce new tools and techniques for:
Developing leadership capabilities needed by specialists to energise, engage and develop their people.


Expanding development options for specialists beyond the tried and tested traditional career development routes.


Deciding whether career moves should be into senior specialist; leadership of a specialist team or general management roles.


Developing the intellectual and temperament leadership capabilities that specialists need to progress in an Organisation.
These are whole-day workshops and two dates are available:

Thursday 13th June 2013: The Arden Hotel, Coventry Road, near Solihull and just 5 mins. walk from Birmingham International Station and near Birmingham International Airport.

Friday 14th June 2013: Eynsham Hall, near Witney, Oxfordshire.

There will be a small charge of £85.00 + VAT per person for the day, which includes lunch.

To reserve a place or find out more, please email Sue Bell at: sue@wadenhoeconsultancy.com






Ray Atkinson
Managing Director