Sustaining Talent Development Through Challenging Times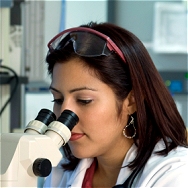 "Technical" specialists to line management?
A characteristic of successful businesses is that they work hard at developing talented people from within the organisation to take on more challenging roles. The fact is, like all of us, these people will have started as "technical" specialists and if their development route is into line management, this will mean a significant change.
In 2006 we carried out some in-depth research into the challenges for people making the transition from "technical" specialist whether this be engineer, accountant, IT, HR etc. into line management jobs. Since then, we have worked with 100's of people in helping them to make this transition.
The Challenges
Sink or Swim
We know from our experience that many very good specialists are promoted into management jobs without time for any real consideration of their suitability and without any training. What we call "sink-or-swim" appointments. Often these people fail after a short period and a very good specialist is de-motivated and sometimes lost to the organisation.
Raising the Bar
Line managers are the single biggest influence on how energized and engaged people are in the business. Again, from our experience, these engagement skills don't always come naturally to specialists, who are generally used to setting very high standards for themselves but not necessarily for others.
Letting Go
Letting go of some of the specialist side in order to manage and lead others is not always that easy. In a pressurised environment specialists often see it as easier to "do it themselves", rather than take the time to teach others and risk a poor quality result. We have found that one of the challenges here is making the transition from being "recognised as an excellent specialist" to being "recognised as a leader of an excellent specialist team"
Role Conflict
Another characteristic of "technical" specialists is the close friendship that often exists between them. In our recent experience this has been reflected in newly-appointed first line managers finding it difficult to reconcile their friendship with the need to manage.
Power Base
And finally, what about the need to influence senior managers and people in other departments on issues which are no longer purely "technical"? Suddenly the specialist power base has gone, so what other skills, knowledge, tools, frameworks, language and influencing styles are required?
The Opportunities
If these challenges are recognizable in your organization, then some people are unintentionally operating below their full potential. In our experience they are likely to fall broadly into three categories:
Graduates and Specialists just starting out in their careers, looking to take their first steps into management.


"Stuck" Specialists wanting to make a move but unsure of the next steps.


Experienced managers, who have already made the transition and could do even more with some additional skills and knowledge.
So, a great opportunity to make a very big impact on business performance!
The Approach
Every organisation is different and it's not for us to provide solutions without first learning more about your specific situation. But if the challenges outlined above are at all familiar, then we can definitely work with you to change things.
Usually starting with a Development Centre, to identify personal and career development plans (including "do I really want to make the transition from pure "technical" specialist?") Then moving on into three broad areas:
Intellectual "thinking" capabilities - associated with problem analysis, creative thinking and decision-making.


Temperament "doing" capabilities - associated with drive/motivation, leadership "styles" adaptability and emotional intelligence.


Knowledge capabilities - covering all aspects of management and leadership skills development.
All of this underpinned by appropriate 1:1 coaching and online support.
Management & Leadership Qualifications
Where required, we have many years of experience in tailoring our workshops so that they can provide part or all of a professional qualification, awarded by The Chartered Management Institute (CMI).
CMI is the founder of the National Occupational Standards for Management and Leadership and sets the standards that others follow.
Our development programmes can be accredited at three levels:
Level 7 - Strategic Management and Leadership
Level 5 - Management and Leadership
Level 3 - First Line Management
The CMI qualifications are designed for practicing managers who wish to develop their core management and leadership skills and practices, whether they are "technical" specialists or experienced managers. No previous entry qualifications are required.
Measurable Outputs
Whatever approach is decided, the business impact of our programmes is always measurable. Here are some recent examples of first line challenges that have been overcome as a result of our development:
"Passing on knowledge to other people, delegating work out and managing it"

"Managing self so that priority work is getting done through facilitation rather than directly by me"

"Managing the transition from old specialist role to a new project-specific role, including the introduction of a new person"

"Managing a particularly tricky performance issue with someone who has been a colleague and friend for several years"

"Influencing people in other departments where I have no line authority"

"Providing more direct input into the overall management of the operation, in particular the business planning process"
To have a conversation about how Wadenhoe might work with you to develop a programme that fits your needs, please contact: sue@wadenhoeconsultancy.com.