Trust & Reputation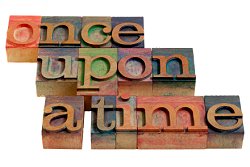 Write Three Envelopes
Once upon a time a manager was appointed to take over a department from a manager who was leaving in disgrace because everyone had lost confidence in him to deliver on his commitments.
In the reception as the incoming manager approached the lift he was greeted by his predecessor:
"If you get any problems, look in the top drawer of the desk. You will find three envelopes. Open the first"
The incoming manager was surprised but did note that there were three envelopes, neatly labelled in the order they had to be opened. He thought nothing more about it until, after a series of tricky team situations, he was brought to task by the Board for failing to motivate his team. He went back to the drawer and opened the first envelope:
"This is the message of the first envelope. Your are obviously in trouble but don't worry - it was all your predecessor's fault - blame me"
All was well at the next Board meeting and everyone joined in rubbishing the previous manager, but over the next three months things went from bad to worse. The manager thought again of the envelopes and opened the second:
"Do not worry. The message of the second envelope is to blame the current economic situation. Nobody could have done better ... you know how it is".
At the latest Board meeting the manager was able to gather sympathy and soon everyone was blaming everyone else, and even global warming, the coalition government and the political situation in Greece!
Life got worse for our manager and after six months he was summoned to the Board again, and again he went to the drawer, this time for the last envelope. The message now, in his time of need was:
"Write three envelopes"
A slightly exaggerated story perhaps, however, in the context of leadership, trust is based on "history" - the evidence of us doing what we said we would do. Which in turn:
Colours judgements about who we are and what we might do in certain circumstances.
Impacts on other's emotions - what they feel and think.
Influences whether others will take risks - which is essential to building trust.
Sadly, as in the story, the current situation is often not of a leader's own making, but an historic inheritance which is influencing the prevailing culture.
In a recent leadership workshop on energy and engagement, one manager said to me: "If I suddenly start having these regular engagement conversations, people will be suspicious of my motives".
When I asked the question: "Why?" her response was: "Up to now, in this organisation conversations like these have always been about performance issues".
So a key part of an individual exercising their personal will to engage with their job, their team, their manager and their organisation is about
making the link between Trust and Reputation
.
At Wadenhoe we have developed a "Reputation-Building Framework" based on Branding and Customer Relationship Management concepts. This is now available as a one-day workshop for line managers. We are also very happy to run the workshop for HR developers and other in-company facilitators, so that they can pass it on within their organisations.
For more information, please contact:
chris@wadenhoeconsultancy.com.